2 Seater Wicker Bar Set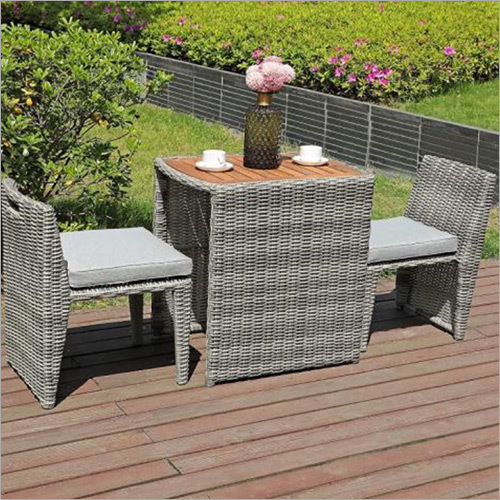 2 Seater Wicker Bar Set
Product Description
We "2 Seater Wicker Bar Set" Supported with 10 years of modern experience offer a quality scope of Bar Stool Seats, Bar Seats , which is produced using top notch natural substance that had been secured from solid sellers. These are accessible in different sleek and fascinating plans and varieties that carry additional appeal to its magnificence. We offer these to our clients at reasonable costs.
FAQs
Does water hurt wicker furniture?
Although tung oil will not protect the furniture against repeated deluges of water, it does a great job of keeping out dampness.
Can wicker withstand weather?
Even the tiniest quantity of moisture from rain or humidity will allow traditional wicker to absorb it, causing it to deform over time.
What are the characteristics of wicker?
Wicker made from fibrous vegetable material is both light and strong. Because it is not particularly rigid, it must be woven around a frame.Durable teak is sometimes used in the frame construction of upscale wicker furniture.